I had big plans for our mantel this year...big plans. But, the ins and out of the days and life with a family of six beckoned to me more than having a gorgeous mantel.
This year, I kept it simple.



I invested in these cabinet doors last year. I really love them and decided that they were worth what the consignment store that I purchased them from asked for them as I would be able to decorate them seasonally and well...they're just pretty awesome. I love the how chippy and old they are and thought that they added great texture and dimension.


I picked up these reindeer at our local Ben Franklin Crafts for only 4.99 each and glittered them with a little champagne glitter. Small money, big impact. Gotta love that. You will notice just ONE on the mantel though...long story.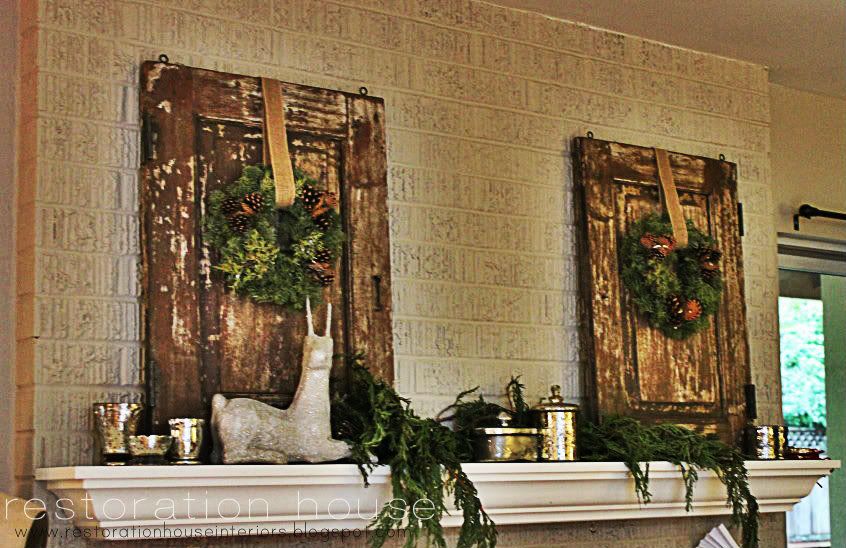 So, all in all...I'm pretty satisfied with the way it all turned out. What about your mantel? Is it all decked out?
Hop on over to my friend Danielle's blog over at
Silver Pennies
and link up yours to showoff to the world! Can't wait to see what you've got to share!
And don't forget to come back over here tomorrow to link up your Christmas trees!
Partying Ho...ho...hard,